Solutions Matchmaking is a personal dating service with over 35 years experience and a high rate of success stories.
Free Review
Solutions matchmaking is a 100% West Australian owned and operated Introduction service for single, separated, divorced and widowed men and women aged predominantly over 25 years.
We have been operating in Mount Lawley since 1995 and have grown into a safe, reliable dating agency that receives most of our members through word of mouth referrals. We combine professionalism with a friendly, helpful attitude and we really are intent on finding you the right partner.
Diversity
Our clientele consists of people of varying backgrounds, interests & lifestyles who do not settle for second best when searching for their ideal partner. We like to keep our focus on introducing people throughout Perth Metropolitan areas and all WA country areas.
We also have an International file for those who want to make contact with single people in Asian countries.
Our Missions
Solutions provides you with a quick, easy, cost effective alternative when all else has failed you.
Meet new people with peace of mind knowing that your potential partner is definitely unattached and has been selected by following your requirements as closely as possible. We also confirm that this person has been informed about you, and is happy for the introduction to go ahead.
All we require from you is your feedback after each introduction. This feedback is used in only the most positive way as it helps us to match you with more compatible partners.
About The Matchmaker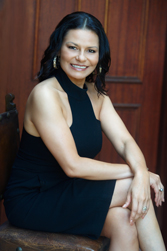 Viola W. Steed has been in the matchmaking industry since 1980 where she began her career at Australian Courtship Systems as receptionist at a time when people still kept it "hush hush" that they've joined a dating agency. From there Viola worked as consultant/matchmaker for many different Perth agencies for the next 15 years. Having outgrown these agencies and having become a bit disillusioned with way some of these agencies operated, Viola decided to start her own.
This is a women who truly believes in love and romance and believes there is someone out there for everybody no matter what your station in life. She believes she has a knack for putting people together and the records show her to be correct.
She has come along way from the little girl, new to Australia who preferred to watch the TV game show "The Marriage Game" rather than watching Sesame Street with her siblings. A fact her family & friends remember fondly. You are in safe hands when being matched by Viola because she really loves what she does and runs her offices in such a manner that reflects in the warmth and helpfulness of her staff. A very happy team indeed!
Free Review
We will then contact you immediately and upon your request, provide you with details of potential partners.
SIMPLE, FAST, EFFICIENT.
Latest Members