Solutions Matchmaking is a personalised dating service established in 1995 with 40+ years' experience introducing genuine, unattached people throughout Western Australia. We are 100% WA owned and operated with the same company name, same founder/owner and same premises since day one, which is a rarity in this industry.
Solutions is located in the Astor arcade, 665 Beaufort Street Mount Lawley. Conveniently situated on the café strip with plenty of free parking nearby.
Solutions' clientele consists of capable, independent members of the community who stem from all walks of life.
We attract single (never married), separated, divorced and widowed men and women who are wanting to begin a new dating journey by meeting likeminded others in a mature, relaxed and respectable manner.
Our members have made a sensible and serious choice by joining our agency and are doing so with a genuine intention to meet potential partners who are also "present" and dedicated to our process. Our client base is predominantly those over 40 years of age.
Who Is The Matchmaker?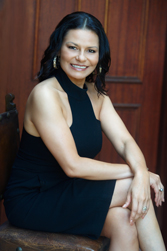 Viola W. Steed has been in the matchmaking industry since 1980 where she began her career at Australian Courtship Systems as a receptionist, at a time when people still kept it "hush hush" that they've joined a dating agency. From there Viola worked as a consultant/matchmaker for many different Perth agencies for the next 15 years. Having outgrown these agencies and having become a bit disillusioned with the way some of these agencies operated, Viola decided to start her own.
This is a woman who truly believes in love and romance and believes there is someone out there for everybody no matter what your station in life. She believes she has ability for putting people together and the records show her to be correct.
Viola understands matchmaking is not only down to following 'words on paper'. There is an instinct involved which can only be gained through years of hands-on experience in the field.
She has come a long way from the little girl, new to Australia, who preferred to watch the TV game show "The Marriage Game" rather than watching Sesame Street with her siblings; a fact her family and friends remember fondly. You are in safe hands when being matched by Viola because she loves what she does and runs her offices in such a manner that reflects in the warmth and helpfulness of her staff.
Why Join Solutions Matchmaking?
Solutions is the safest alternative when commencing your dating journey.
Unlike online/internet dating sites, we provide the human element and can guide you personally to help make your dating experience as smooth as possible.
We meet potential members face to face so there is full transparency to ensure that those who join are doing so for the right reasons. We openly discuss your requirements (in a partner) in enough detail to understand your likes, dislikes, preferences and your deal-breakers. This helps us to sift through our client base and select potential matches.
When sending you a general profile of a potential match, the information is up to date. No old, out of date or shopped photos and no stretched truths... just honest, straight forward, authentic information AND if you are unsure then arrange to have us call you for a chat about it. Simple.
A MATCH IS PROCESSED when both parties have read each other's profile, have both agreed to the match and both are ready, enthusiastic and available immediately. No excuses, no time wasting.
WE CARE about your progress so welcome your honest and helpful feedback. This allows us to learn more about your needs to refine our search and improve the quality of your matches. This part is a team effort between YOU and US and is crucial to our process.
WE ARE REACHABLE. We pride ourselves in responding efficiently to any of your queries along the way. No waiting around for us to get back to you. Your email or text is answered as fast as possible and if you need to talk to us to discuss something a little too sensitive to put in a message, then CALL US or email/text us to request a call back.
Find Someone For Me
To speak to a consultant and make an obligation free appointment.